5 Years Tiefdruck w/ Le Son Du Placard (FR)
November 4 @ 22:00

-

November 5 @ 5:00

€10 – €15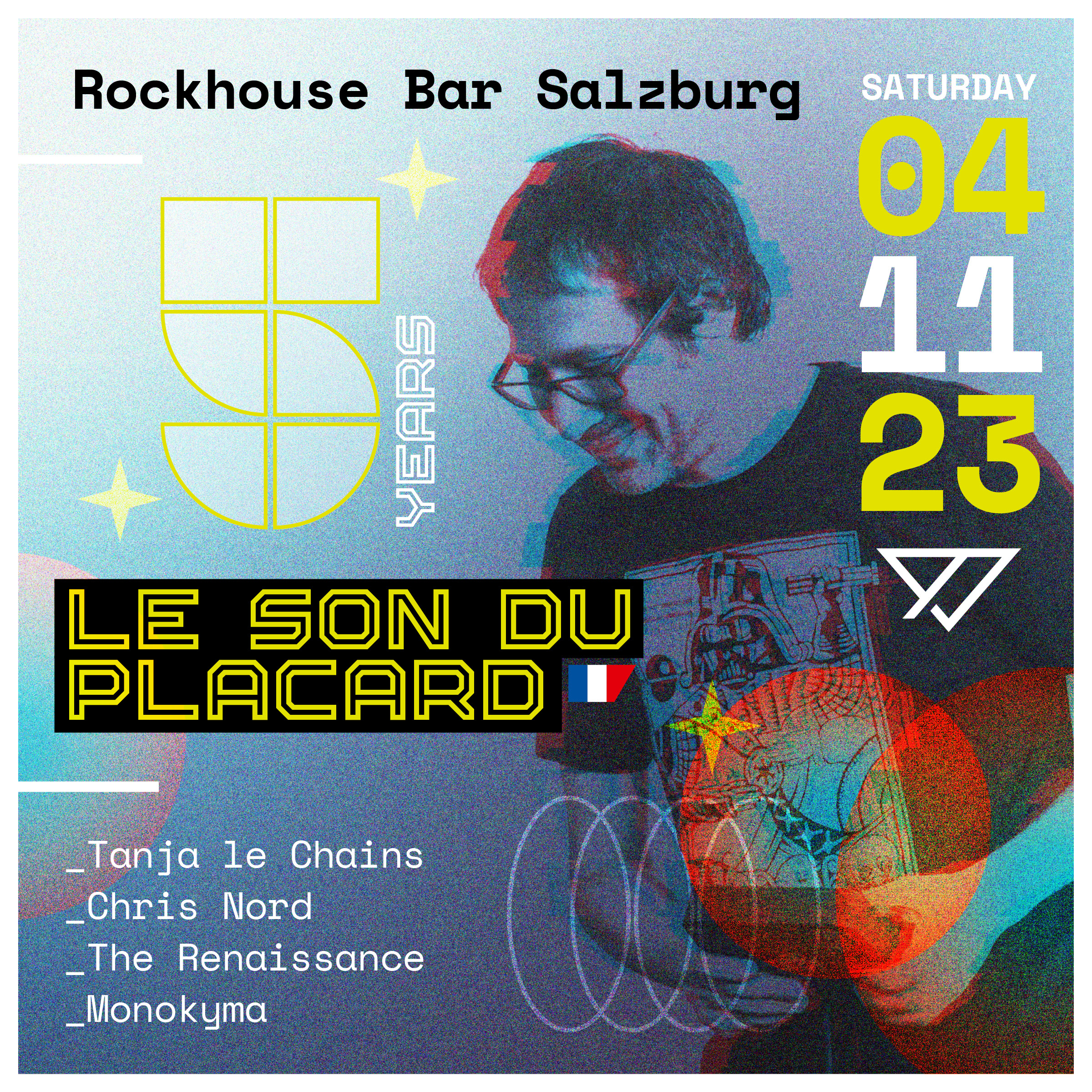 It was exactly five years ago, in November 2018 to be precise, when our journey began. The passion for minimal, techno and psytech connected us from the beginning and turned an idea into a concept and finally a project: Tiefdruck was born! Over the years, Tiefdruck grew into a small institution that is known far beyond the borders of Salzburg. The many acts we brought to our small stage and to Salzburg are among the most renowned names in our genre. But Tiefdruck is more than just a party: it's a community, a family of like-minded people who share the magic of electronic music. For our fifth anniversary, we are not only celebrating the past, but also looking forward to the future with anticipation.
For this special occasion we invited a guest we always wanted to bring to Salzburg: Le Son Du Placard. His special live hybrid sound is a mixture of minimal and techno with a very distinctive gloomy spice. Quote: "LSDP music is fed by cold technology and tells about what robots could dream of."
•••••••
Tanja le Chains [SBG]
[Mabu Beatz / Klinik Room Recordings / Tiefdruck]
https://soundcloud.com/tanjalechains83
The Renaissance [SBG]
[Klinik Room Recordings / Tiefdruck]
https://soundcloud.com/therenaissance4
•••••••Monokyma [SBG]
[Sonus Sonorum / Squamata Rec. / Tiefdruck]
https://soundcloud.com/imbroglio_apl
•••••••Expect a lot of birthday specials and Funktion One powered PA System!
•••••••#wewantitdark #tiefdruckliebe
▲
Start: 22.00 Uhr
Entry until 0.00 pm € 10,-
Entry from 0.00 pm € 15,-
No Presale tickets this time!
ATTENTION! Strictly 18+
Please no smartphone flashlights on the dancefloor – let's enjoy the vibe without distractions!
Partying is YES – drug abuse, racism, violence or hate is a NO and will not be tolerated!
Rockhouse Bar / Schallmooser Hauptstraße 46 / 5020 Salzburg