SONUS SONORUM pres. Florescence w/ Charis and Bionic
März 24 @ 22:00

-

März 25 @ 5:00

€12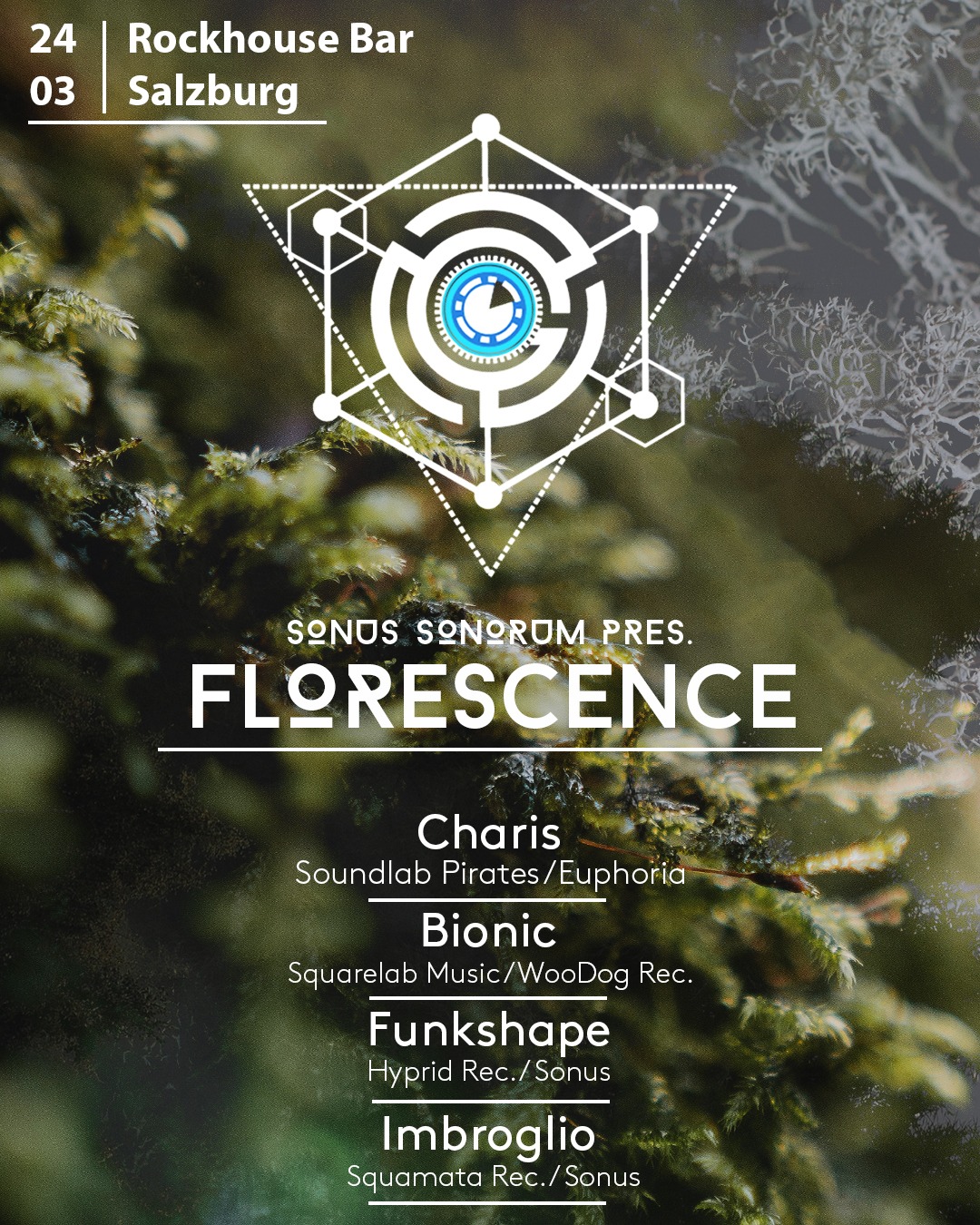 Dear dance tribe!
We proudly announce our next event on the 24th of march. Together we will welcome spring for finally arriving in 2023 and celebrating the beginning of the warm half of the year!
A fine selection from nightpsy, psychedelic and twilight will be provided by Charis from Soundlab Pirates Vienna this time!
Also we invited our good friend Bionic from Squarelab Music again! Alongside with our usual local support Funkshape and Imbroglio! Stomping legs and twisting bodies guaranteed!
Long time no see, our crew member Lycrana Arts will decorate the dancing zone for us!
As usual we will have a ticket giveaway running, stay tuned!
~LINEUP~
Funkshape (Hyprid Rec. / Sonus Sonorum)
Bionic (Squarelab Music Rec. / WooDog Rec.)
Charis (Soundlab Pirates / Euphoria)
Imbroglio (SBG – Squamata Rec. / Sonus Sonorum / Mouju Rec.)

DEKO: Lycrana Arts
https://www.facebook.com/profile.php?id=100063487550142
~Hardfacts~
Entry: 12€
no racism / no sexism / no homophobia / no violence / respect the venue
Looking forward to see all of you crazy freaggles on the dancefloor!!
Much love,  our Sonus Crew
(Simon, Aylin, Andi & Basti ❤️)