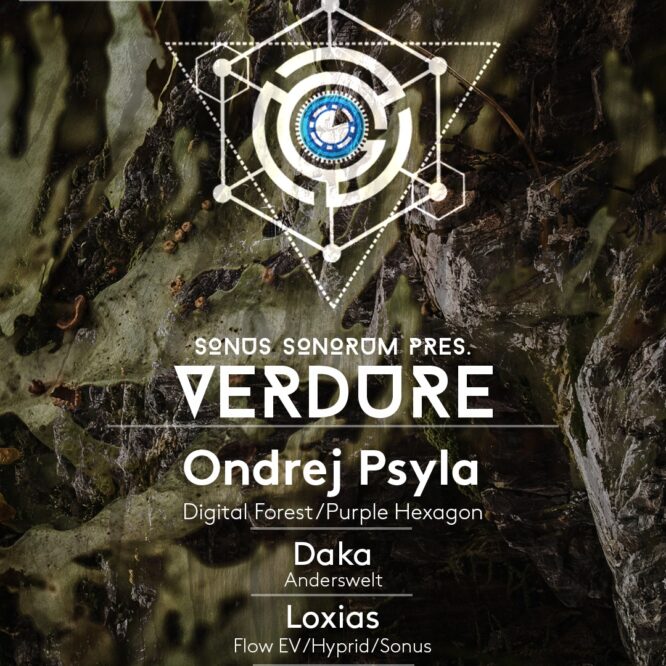 !! NEW DATE 28.05.23 !!
(Monday 29.05 is a holiday)
Attention psychedelic unicorns,
once again, we happily invite you to our beloved cave to gather and dance through the night with us.
Welcoming our Czech neighbour Ondrej Psyla, head of digital forest festival, to dive with you into deep, driving nightpsy. Furthermore, Daka will kick off the night and prepare the dancefloor for a wild ride through the realms of psytrance music.
Support by our usual suspects, Loxias, who got lost in down under for some months but is now back behind the decks & Imbroglio.
~ LINEUP ~
➾ Ondrej Psyla
(Digital Forest Festival / Purple Hexagon – CZE)
https://on.soundcloud.com/V1xveRbvHMwyE5Y58
https://www.facebook.com/djondrejpsyla
➾ Daka
(Anderswelt – SBG)
➾ Loxias
(Flow EV Rec. / Hyprid / Sonus – SBG)
https://soundcloud.com/dj_loxias
https://www.facebook.com/DJLoxias
➾ Imbroglio
(Squamata Rec./ Sonus – SBG)
https://soundcloud.com/imbroglio_apl
https://www.instagram.com/imbroglio_o/
Deko: Tarzan Arts
https://www.facebook.com/GoaTarzan
Entry: 15€
We're looking forward to see all of you funky aliens on the dancefloor!
instagram ticket giveaway launching a week before the event, stay tuned on!instagram.com/sonus.sonorum
Much love, your Sonus Crew
(Simon, Aylin, Andi & Basti 💚)
no racism / no sexism / no homophobia / no violence / pls respect the venue 🌈 … Weiterlesen…Sonus Sonorum pres. VERDURE w/ Ondrej Psyla