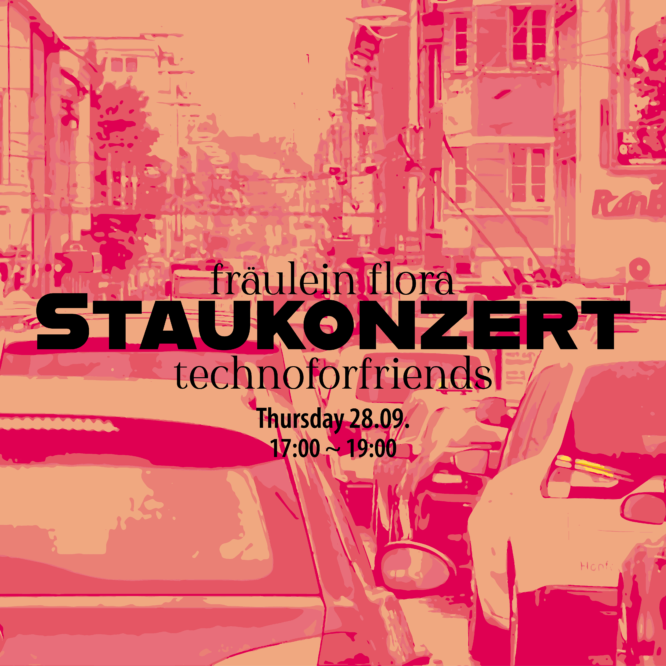 Dear friends,
we are very excited to host the fifth edition of Fräulein Flora's Staukonzert. 🚦🪩
As you all know, we love to play at unusual locations, this will be for sure the most unusual so far.
Jaiden Wild and Philip Law will play for you in a bus while driving through the evening traffic of Salzburg. 🌞
The trip starts (17:00) and ends (19:00) at Schloss Mirabell, possibly with a short break at the Salzachseen.
BE FAST – the tickets are for free and very limited (90)!
(only one ticket per order possible!)
⚠️ SOLD OUT ⚠️
Love,
TechnoForFriends 🩷 … Weiterlesen…Staukonzert